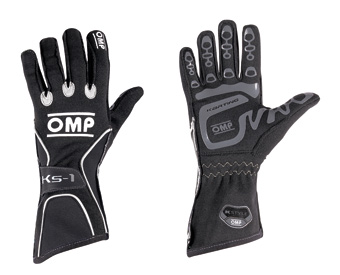 OMP KS-1 premium karting glove 
Premium karting glove with breathable fabric inserts and rubberized palm enhancing grip, while maintaining excelllent dexterity and sensivity.
Sizes: XS - XL
Homologation: None. Karting use only. Not fire retardant.
Price: $149.00
News & Events
British Columbia Historic Motor Races
August 19th and 20th at Mission Raceway Park
ICSCC
September 2nd to 4th at Mission Raceway Park
CACC #6
October 14th and 15th at Mission Raceway Park
DUE TO EXCHANGE RATE VOLATILITY, THE PREVAILING PRICE IS DETERMINED BY THE USD PRICE MULTIPLIED BY THE CAD EXCHANGE RATE.